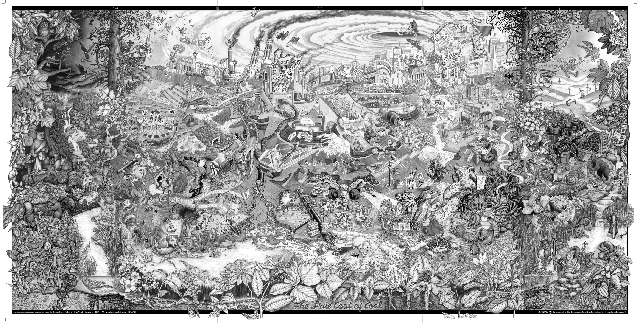 The Beehive Design Collective is a wildly motivated, all-volunteer, activist arts collective dedicated to "cross-pollinating the grassroots" by creating collaborative, anti-copyright images for use as educational and organizing tools. [They] work as word-to-image translators of complex global stories, shared with [them] through conversations with affected communities.
"Who We Are." https://beehivecollective.org/. October 4, 2022.
Printing is not supported at the primary Gallery Thumbnail page. Please first navigate to a specific Image before printing.