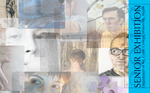 Description
This catalog was published on the occasion of the Art Department's 2018 Senior Exhibition, May 10-27, at the Colby College Museum of Art, Waterville, Maine.
The Art Department is proud of the unique partnership this catalog represents. Seniors participating in the 2017-18 studio capstone seminar, coordinated by Professor Bradley Borthwick, crafted artist statements illustrated by their artworks. Art history students taught by Professor Daniel Harkett interviewed the artists about their studio practices and responded to their work in creative texts. Although only in its second year, it is hard to imagine our curriculum without this collaboration, as it enriches the two halves of the Art Department, disseminates our students' work to a broader audience, and preserves it long after the Senior Exhibition closes at the Colby College Museum of Art.
AR 401- 402 / STUDIO CAPSTONE STUDENTS
Rachel Bird / Printmaking
Daphne Maritssa Hernandez / Painting
Scarlet Holvenstot / Photography
Kaci Kus / Painting
Nathan Lee / Painting
Jake Lester / Photography
Amelia Patsalos-Fox / Photography
Annie Pease / Sculpture
Cameron Price / Photography
Adela Ramovic / Painting
Molly Ann Wu / Photography
Yanlin Zhao / Painting
AR 356 / WRITING ART CRITICISM STUDENTS
Abigael Conran
Sara Friedland
Nora Hill
Austin Lee
Emily Martin
Nina Oleynik
Amelia Patsalos-Fox
Katie Ryan
Publication Date
Spring 2018
Publisher
Colby College Art Department
City
Waterville, Maine, USA
Keywords
student art exhibitions, undergraduate art, college art, student art writing
Rights
All images and text are ©2018 by the authors and artists of the original works as credited. Images and writing may not be reproduced in any form without the prior written consent of the author/artist involved.
Recommended Citation
Colby College, "2018 Senior Exhibition Catalog" (2018). Senior Exhibition. 2.
https://digitalcommons.colby.edu/senior_exhibition/2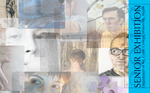 Included in
COinS