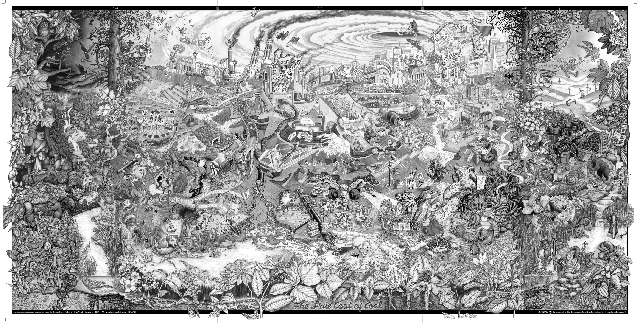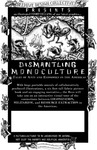 Title
Description
Black and white (B&W) digital image. Flier created to advertise a Beehive Design Collective traveling exhibit.
Imagery of ants huddled around a camp fire. Text reads: "Beehive Design Collective Presents an illustrated storytelling of our latest greatest graphics - Dismantling monoculture - Tales of ants and economics in the Americas - With huge illustrations, a six foot tall fabric picture book and an engaging narrative... the Bees will take you on an interactive visual tour of the connections between colonization, militarism, and resource extraction in the Americas." A blank space at the bottom of the poster provides space for date and location details for the traveling exhibit.
Colby's Special Collections and Archives does not hold a physical copy of this object.
Subject
Social movements in art; Politics in art; Social justice -- Posters; Narrative art; Storytelling in art; Artistic collaboration; Genre/Form Political posters; Posters; Pictures
Coverage
Two thousands (Decade)
Recommended Citation
Beehive Design Collective, "Dismantling monoculture" (2007). Beehive Design Collective Materials. 12.
https://digitalcommons.colby.edu/beehivedesigncollective/12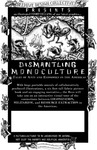 COinS