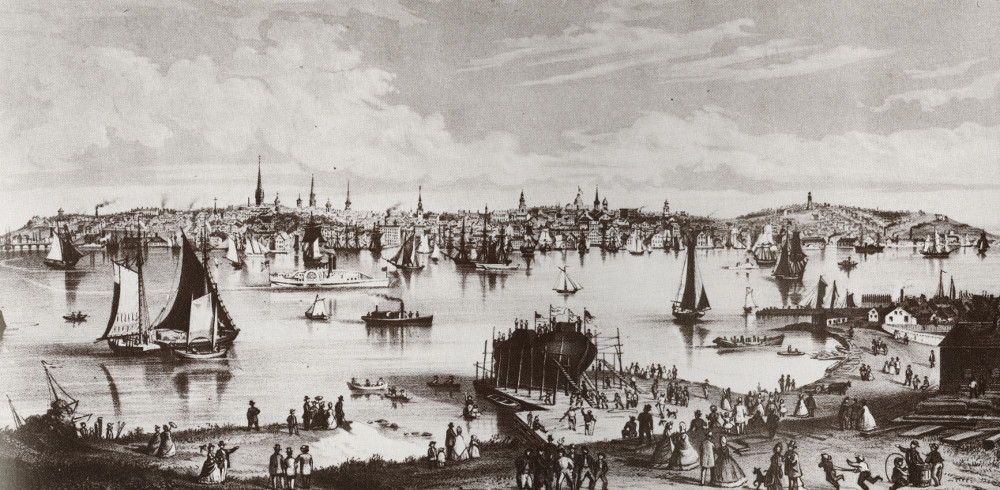 New England's rich history can be seen in its landscapes. From farm fields left to reforest with when water-powered industry took hold, to waterfronts whose uses have shifted from shipping to fishing and food processing to recreation, the legacy of the past is not far beneath the surface in New England landscapes. Past and present human activities -- including forestry, fishing, manufacturing, residential development, and tourism -- all shaped the landscapes we inhabit today. Colby College's Historical Ecology Atlas of New England uses historical and modern information to describe changes across a range of New England landscapes, including local forests, wetlands, rivers, and marine environments.
This reflects the work of Colby College students enrolled in the class ES 343, Environmental Change, and each individual section investigates past changes to a specific New England landscape. It is our hope that together this atlas will tell the rich and varied history of landscape change in New England and will be a useful resource for community members interested in the environmental history of this region.
This is an ongoing project and we value community involvement. In particular, if you have an idea for a future student project that investigates past environmental change to a specific local land-,river-, or sea-scape, please contact Prof. Loren McClenachan ().
Submissions from 2012
The Kennebec River: A Historic Maine Resource, Elise Begin
Maine Learns to Love Dairying, Erin Love
The Happy Valley, Cassie Raker
Bath, Maine: A City of Ships, Taylor Witkin